Our Data Center and Networks
Our Data Center are strictly selected for Tier3 Data Center, multiple redundancy for its reliabilities. This also be main exchange and peering point in Asia

Enterprise Class IDC
Our collaboration data center are all enterprise class data center, ISO standard, and Tier-3 grade. All server is are secure to be co-located there.

Stable Power
Dual lead-ins, high redundancy distribution and backup generators are installed to ensure undisrupted power supply.

Excellent Connectivity
We are connected to major IXes in Asia. We are connected to HKIX and MYIX. This is to make sure the server has the shortest path and fastest speed.

24x7x365 Monitoring
Our teams are ready to services, working round the clock, 24x7x365.
Our Data Center
Currently we have data center that located in Hong Kong, Los Angeles, Singapore and Malaysia.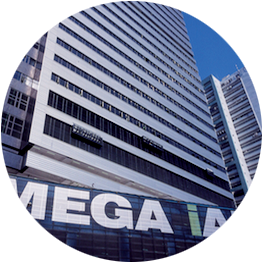 MEGA-iAdvantage
MEGA-iAdvantage, as its name suggests, is one of the largest Tier 3+ Internet Service Center buildings in the world. This 30-story, 350,000 gross square feet data center is equipped with state-of-the-art infrastructure and a genuine resilient global network, which can be tailor-made to suit customers' different power and deployment specifications. The MEGA-iAdvantage offers flexible data center services ranging from open farm and private suites to customized areas. It has been serving a long list of customers, from small to multinational corporations, as well as global telecommunication carries, web and cloud service providers.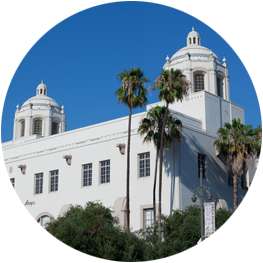 CoreSite LA2
CoreSite's LA2 data center provides unmatched scalability within the Los Angeles market. This data center campus provides access to over 500 customers, including over 350 network, cloud and IT service providers, including a variety of ISPs, enterprises and digital content providers. Comprised of 424,000+ square feet of data center space and tethered via high-count dark fiber to CoreSite's LA1 (One Wilshire) data center, LA2 offers customers room to grow as their IT needs evolve.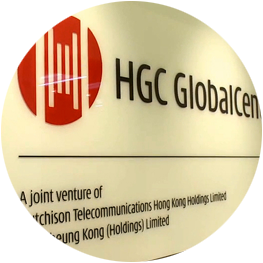 HGC Global Center
This data center covering gross floor area of 110,000 square feet, the new data centre was designed according to TIA-942 tier-3 grade standards and has attained ISO 27001 certification for operational security. This highly-secure and reliable facility benefits from a 24/7 network operations centre and stringent building management system monitoring, and offers private rooms or individual cabinets to meet the differing needs of customer organisations.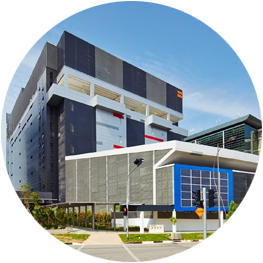 Equinix Data Center (SG)
Equinix SG1 is located adjacent to SG3 and is connected to SG2 via high-speed metro connect. SG1 is the most network-dense data center in the region and offers access to one of the three GRX peering points worldwide. It is also home to the Equinix Cloud Exchange™ in Singapore. With its high density and low latency connectivity, SG1 supports vibrant network, cloud and IT ecosystems. Occupying multiple floors of a nine-story reinforced concrete building, SG1 is designed for energy efficiency with granular temperature monitoring and optimized lighting control. It has been accredited with the Singapore Standard SS 564 Part 1: 2013 for green data centers and has a BCA-IDA Green Mark rating. SG1 has N+1 cooling and power redundancy.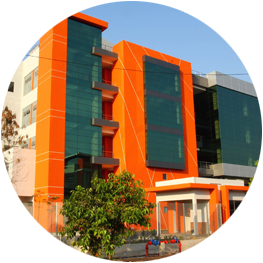 AIMS Data Center
The AIMS Group of Companies (AIMS) is Malaysia and South East Asia's leading provider of premium carrier neutral data centre and managed services. Our robust, redundant, connectivity rich data centre facilities are strategically located in prime cities across Malaysia- Kuala Lumpur, Cyberjaya, Penang, Johor Baru and Kota Kinabalu. It manage more then 50,000 square feet of data center in Malaysia.
Accreditation and Awards
– ISO / IEC 27001 – Information Security Management
– ISO 9001:9008 – Quality Management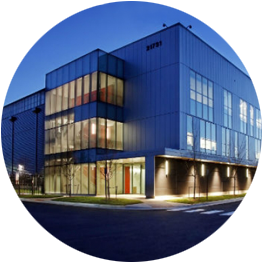 Equinix: TY2 Data Center (JP)
Equinix TY2 Data Center is located at Higashi-Shinagawa, Shinagawa City, Tokyo, Japan. The data center is 58992 sqft. There is a total of 22301 sqft in raised floor space for colocation. It has access to 6.75 MW of power. We found 38 data center locations within 50 miles of this facility. Certifications for this location include ISAE-3402, ISO 27001, PCI-DSS, SOC 2 Type 2, SOC 1 Type 2.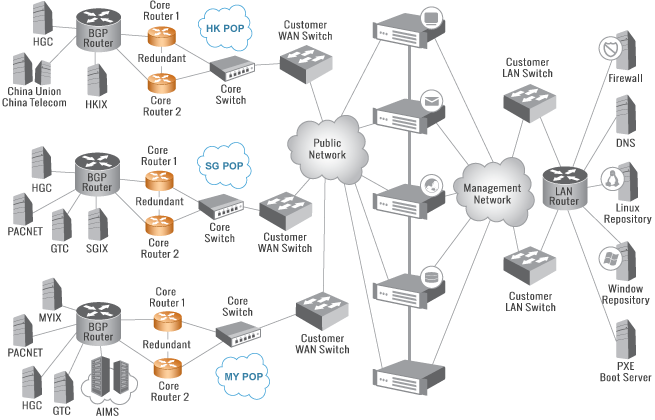 Network Diagram and Details
Our Core Networks
We design, maintain and setup our own network. We do it in concern of Reliability, Security and Redundancy in mind. Furthermore IPv4 and IPv6 is ready.  Most of the core part is powered by Cisco Core, and part of them are using powerful Open Source technology.











Get started with GigsGigsCloud today