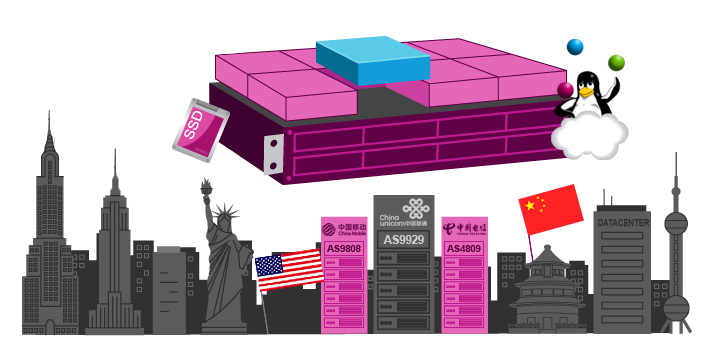 SimpleCloud V USA Los Angeles VPS : CN2 GIA Direct, RAID 10 Pure SSD
Price from $12/mo, 500Mbps Speed with 1TB Data Transfer
PREMIUM USA-CN NETWORK : SimpleCloud V
GigsGigsCloud are building the Premium USA-CN Network, via USA CN2 GIA Direct Peering, with this Premium USA-CN Network, GigsGigsCloud would be able fulfil the demand of Fast and Low Latency Access to US from China. SimpleCloud V will be one of the product of Pure SSD VPS and RAID 10 Storage, and power by our Premium USA-CN Premium Network.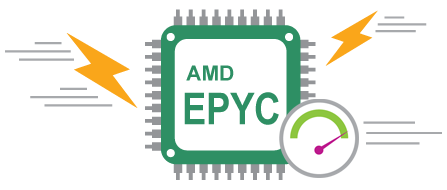 Power by AMD EPYC Processor
Cloud VPS is power by the fastest Intel AMD EPYC processor Family , up to 128 Core Processor. This is to bring you faster experience to load your system. The maximize core performance for Cloud VPS,  it will be come most powerful machine in the market.
One-Click O/S Reinstallation
If you are impatient with manual installation, the Cloud VPS  system are equip with One Click O/S Reload Features, You can re-install it with pre-installed O/S Template.  This is the fastest way to get the Cloud VPS up and running without need to go through manual customization and installations.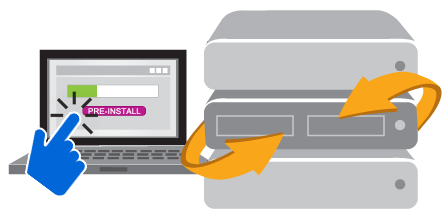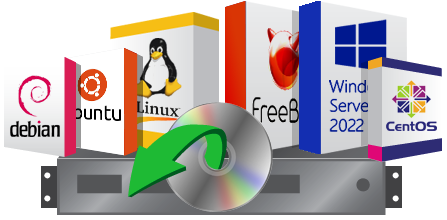 Support latest CentOS, Debian, Ubuntu, Windows and FreeBSD
Cloud VPS is tested with latest CentOS, Windows OS 2022 and most of the Linux Operating System includes Ubuntu 17. You can spin up your Cloud VPS with Latest CentOS, Windows OS 2022 or contact us for Free Installation.
Integrated Remote Reboot & KVM Console
You can reboot at your own with your own, and viewing the KVM Console at the Client Area without need to send us a request.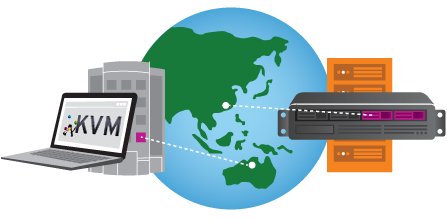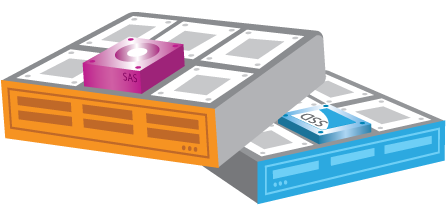 Pure SSD Storage, RAID 10
GigsGigsCloud Premium USA VPS are power by Pure SSD Storage, and configured on RAID 10. You can feel the fast performance of pure SSD here, and secure storage of RAID 10 Configurations
Premium Network via USA CN2 GIA (AS4809) Direct Peering
GigsGigsCloud Cloudlet V LAX VPS backbone connected USA CN2 GIA network. User can feel the fastest and low latency of access.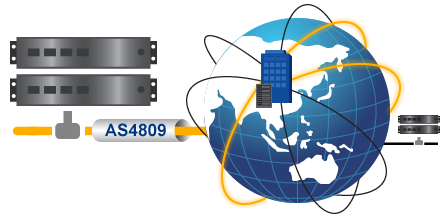 Premium USA Network Series VPS : SimpleCloud V
Following is the packages configured with our Premium USA Network.




Frequently Asked Questions
What is your refund policy?
We can accept refund to original payment source within 3 day of the order, and usage of the VPS bandwidth less then 1%.
Customer need to send refund ticket to Finance Department, and whole refund process may took up to 5 working days.
Can I use Proxy or VPN ?
Yes, you can and it also based on your legality from your country of origin. You can also install VPN or Proxy in your VPS or cloud. However, this is limited to Personal Use only, not public sharable or share between multiple party.

Get started with GigsGigsCloud today