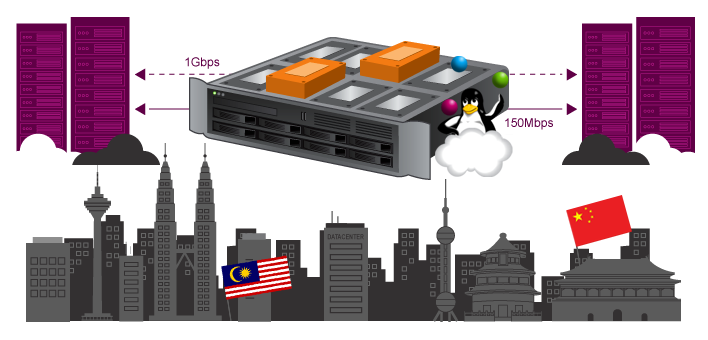 KVM Virtualizations @ Malaysia with Direct China Route VPS
Direct China Route Network with 1Gbps Speed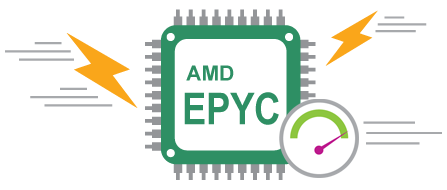 Power by AMD EPYC Processor
Cloud VPS is power by the fastest Intel AMD EPYC processor Family , up to 128 Core Processor. This is to bring you faster experience to load your system. The maximize core performance for Cloud VPS,  it will be come most powerful machine in the market.
One-Click O/S Reinstallation
If you are impatient with manual installation, the Cloud VPS  system are equip with One Click O/S Reload Features, You can re-install it with pre-installed O/S Template.  This is the fastest way to get the Cloud VPS up and running without need to go through manual customization and installations.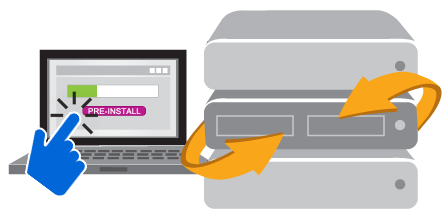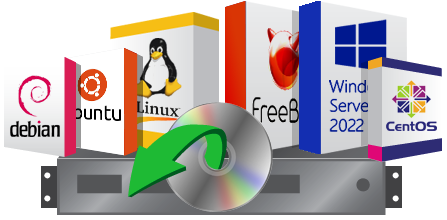 Support latest CentOS, Debian, Ubuntu, Windows and FreeBSD
Cloud VPS is tested with latest CentOS, Windows OS 2022 and most of the Linux Operating System includes Ubuntu 17. You can spin up your Cloud VPS with Latest CentOS, Windows OS 2022 or contact us for Free Installation.
Integrated Remote Reboot & KVM Console
You can reboot at your own with your own, and viewing the KVM Console at the Client Area without need to send us a request.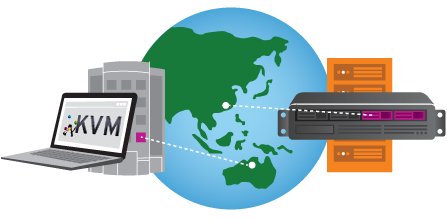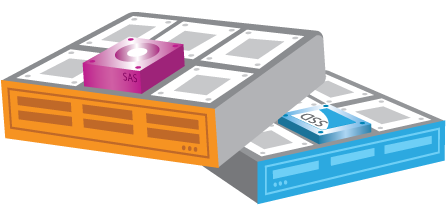 Large Storage (SAS) or Fast Storage (SSD)
Our large storage of Cloud VPS are powered by SAS 10K, 12GBS Disk, while fast storage are run in Enterprise SSD. You can have option to choose to fire up your Cloud VPS in that storage options.
Premium Global Route
Our CN based Cloud VPS are optimized with Premium PCCW and China Mobile for Direct Global Access. This give you the best option to connect with Customer User with most reasonable price.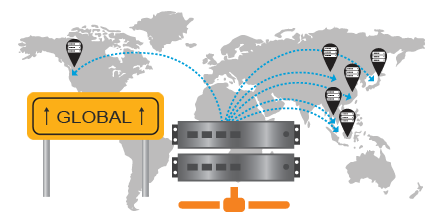 SimpleCloud K+ MINI – Cost Effective China Route VPS!
SimpleCloud K+ MINI is riding on our Premium China Direct Route Network and configured to be cost effective and personal use. It is suitable to build personal website and corporate website.

KVM Virtualization
KVM is a virtualization infrastructure that allow Cloudlet to install Linux, WIndows or other Operating System. It makes the Cloudlet work similar like physical dedicated server.
Pure SSD Drive
The Cloudlets are provisioned in Pure SSDs Drives. Website hosted in SSD server will be more then 5 times more faster then conventional server.

Power by Dual 8Core E5 Processor
Cloudlet are provisioned in latest technology. Dual E5 processor, 8core 16 Thread each are choose to be host server for KVM Cloudlet.
Instant Provisioning
As soon as you make a successful payment via PayPal, your cloud hosting accounts will be activated immediately. No waiting time whatsoever.

Superb Asia Transit
We peer with Major IX and Transit provider in Asia to provide you best and fastest Asia Servers. Currently we peered in HKIX, Equinix IX and MYIX in asia. Also, we manage all our own network instead of leasing infrastructures from others.
Tier 3+ Data Center
Our servers are hosted at minimum Tier3 data center, Enterprise Class, with multiple redundancy and security in mind. Hong Kong and Singapore are chosen, and to be heart of Asia to host your server.










Frequently Asked Questions
What is your refund policy?
For Cloud and VPS, we will not have any refund policy.
Can I request specific ISO or OS to be install ?
For VPS hosting, you can't . You can only select those in the template list. If you need to use your own ISO, you can order Virtual Dedicated Server.

Can I change from my package from country to other?
Yes, you can. Please submit a ticket to do so, and our support team will do for you. However please remind that all your data will lost by using this request.
Can I use Proxy or VPN ?
Yes, you can. You can install VPN or proxy in your vps or cloud. However, this is limited to Personal Use only, not public sharable or share between multiple party.

Get started with GigsGigsCloud today